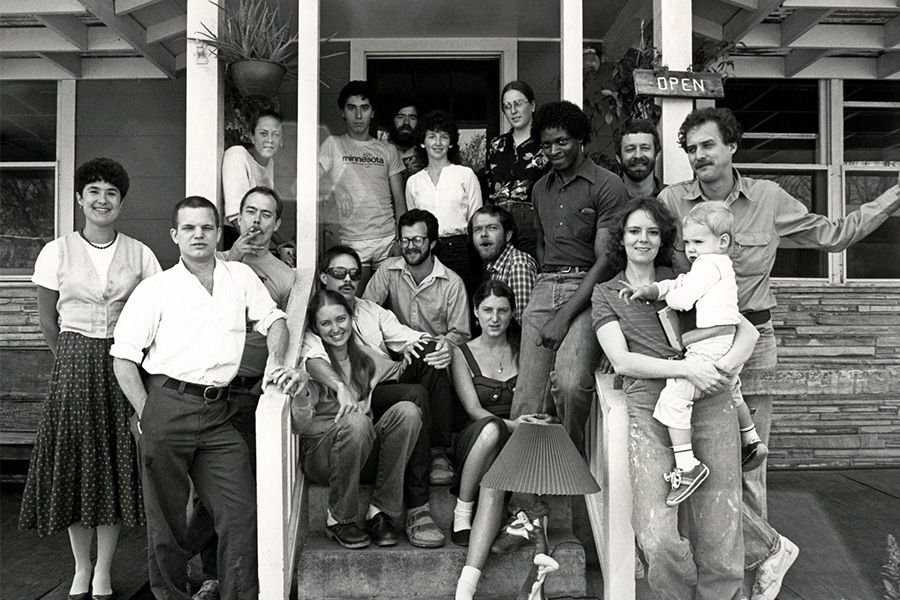 It All Started With One Small House In Central Austin
We first opened our doors to the Austin community on May 5, 1980, serving made-from-scratch comfort food out of a small 1930s bungalow in Central Austin on Kerbey Lane.
For the first few months of business, the original location operated as a restaurant and housed a cozy apartment for our founders, David and Patricia. The beloved original location still stands and thrives today as an iconic Austin landmark.
Kerbey Lane remains 100% family-owned to this day and we continue to stay true to our original values of serving delicious meals that are thoughtfully-sourced, scratch-made, and affordable while welcoming all who come through our doors.
Great Food Starts With Great Partners & Great Ingredients
We proudly source food ingredients from local partners and self-sustaining, independent farms who prioritize animal welfare and environmental stewardship.
HeartBrand Beef
Flatonia, TX | All-Natural, Hormone-Free
Family-owned and operated by fourth generation cattle ranchers, HeartBrand Beef ensures our kitchens are stocked with the best ultra-high grade Akaushi beef.
Third Coast Coffee
Austin, TX | Organic, Fair Trade
Third Coast Coffee works directly with small farmer cooperatives around the world, ensuring individual farmers are paid a fair wage and local communities reap the benefits of fair trade practices.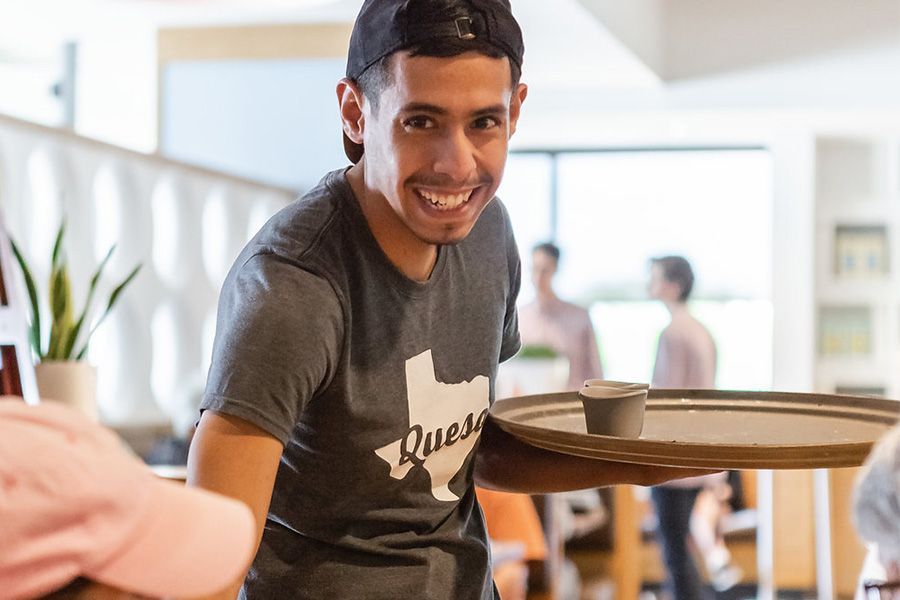 It's About More Than Food - It's About The People
From one small house to a community of restaurants across Austin, our team helps us grow and improve every single day. We are just as committed to our team as we are to our guests.
We believe we are a stronger company when our team fully understands our operations. That's why we're an open-book company and share financial information with all of our Team Members. We also offer financial and business literacy training and a company-wide profit-sharing plan.
Above all, we are dedicated to taking care of our team — everyone at Kerbey Lane Cafe is paid above minimum wage and all Team Members are offered health insurance and paid time off.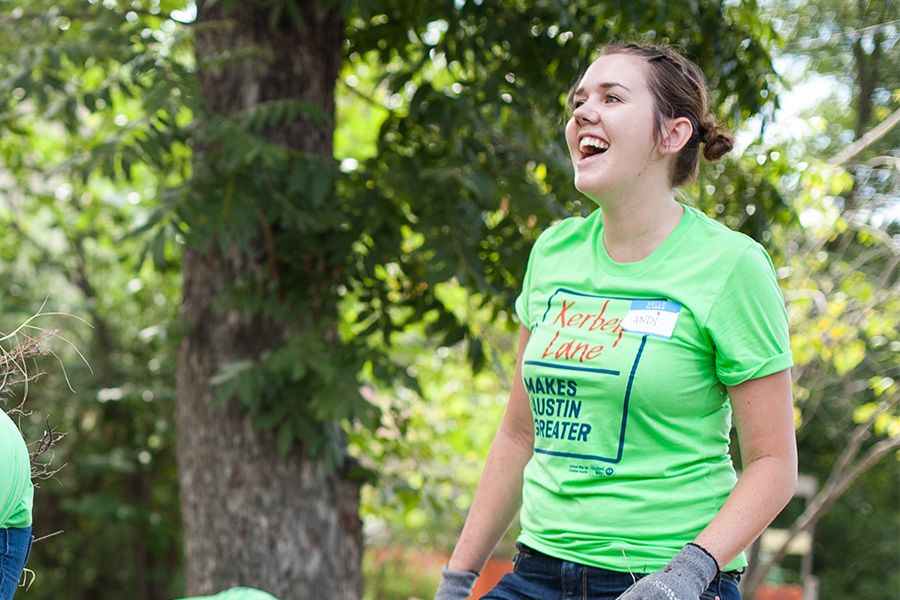 We Care About Our Roots
The Central Texas community has supported us since our very first day. Giving back to the community, in ways both big and small, is a top priority.
We are proud to partner with local nonprofits throughout the year for active Team Member volunteer activities, internal giving campaigns, and charitable contributions.
Our Team Members are also empowered to brighten any guest's day. We budget over a quarter-million dollars per year to give back through guest appreciations where we pick up the tab as a thank you to our guests.
What we do outside our restaurants is important to us too. For more than 20 years we've composted and recycled, and we're proud to continue finding ways to ensure the community we love remains strong and vibrant for generations to come.
Kerbey Lane Cafe's Success is a Product of The Support Given To Us By Our Community
Throughout our 40+ years in business, we have made it a priority to support the Austin community by contributing our time, resources and energy to local organizations.
We encourage our team members to be active participants in the community by offering volunteer and philanthropic opportunities to anyone who wishes to participate. Kerbey Lane Cafe has ongoing partnerships with several Austin philanthropic organizations, including our growing relationship with the Health Alliance for Austin Musicians!
We also have a long and proud history of supporting local farmers, ranchers and other business owners by sourcing ingredients from local suppliers. Kerbey Lane Cafe recognizes our role as a citizen of the global community and we try to be active stewards for our environment by maintaining an active recycling and composting program, using energy-efficient equipment and donating excess food to charity rather than allowing it to go to waste.
Since the opening of our doors in 1980, our legacy of supporting the community has been central to Kerbey Lane's mission. Kerbey Kindness is a platform for regularly lending support to local organizations in need around four core pillars—(1) nutrition, health and wellness, (2) education, (3) family and (4) animal welfare.
Each quarter, Kerbey Lane partners with a local organization by donating a portion of proceeds from our monthly pancake specials to help support our neighbors who are doing good in the community.
Local nonprofits working within the Kerbey Kindness pillars are invited to apply for consideration for future partnership opportunities. In addition to Kerbey Kindness, we also regularly make in-kind donations to several local fundraising events and host school Spirit Nights to support local PTAs. To inquire about in-kind donations or school fundraisers, please fill out this contact form and choose the location that is closest in proximity to your event or organization.
Here at Kerbey Lane Cafe we love to keep local art on our walls!
Art Hanging Policy Synopsis
All art sales will go through the artist.
Your contact information will need to be displayed on the art piece so that patrons can easily get in touch with you.
Sales can happen at any time during the exhibit, but if a piece is sold, please replace it at the location you are displaying so there is not a blank space on our wall.
All art shows are four months long
We charge a $150 hanging fee for a four month show. No commission is taken. This must be paid in advance, before the hanging date, and is non-refundable.
What are the hours of operation for Kerbey Lane?
What are the holiday hours for Kerbey Lane?
Kerbey Lane closes Christmas Eve (December 24th) at 3 PM and remains closed through Christmas Day (December 25th). All stores re-open on December 26th at 7 AM. Most Kerbey Lane locations are open Thanksgiving Day until 3pm; though a select few stores will be closed. Please follow us on Facebook or Twitter or call the restaurant directly for the scheduled hours on Thanksgiving Day.
Does Kerbey Lane Offer Catering?
While we don't offer full-service catering - we offer a Family Packages menu with options for breakfast, lunch & dinner! You can find all the offerings under the 'menu' tab on the top of the website.
Does Kerbey Lane take reservations?
Though we do not accept reservations, many times, you may be able to skip any wait by joining our waitlist on your phone here. If you have a large party, you may reserve a private area by contacting the store directly (room fees may apply) – though we cannot accommodate large parties during weekend hours.