No one in Austin does pancakes like Kerbey Lane Cafe! Our award-winning big & fluffy pancakes have been a staple of our menu since opening our doors in 1980. While some things have changed, this recipe has stayed the same. Try customizing your pancake with blueberries, chocolate chips, or a cinnamon swirl.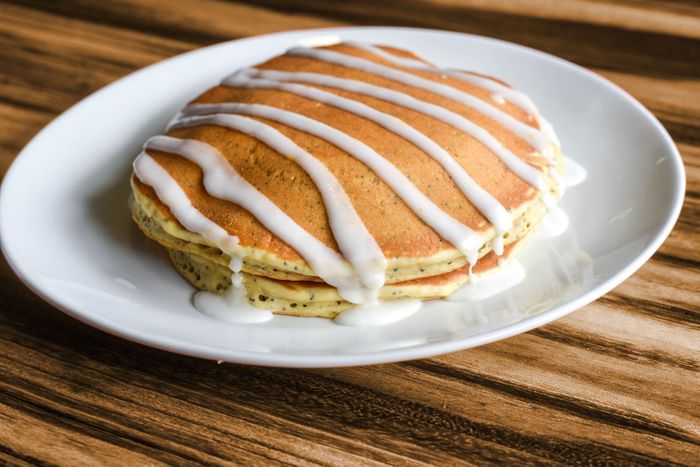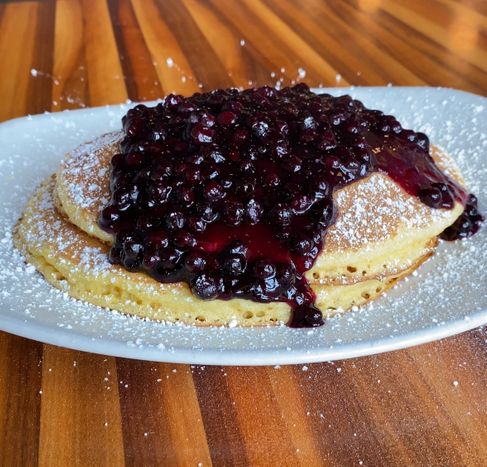 Blueberry Cornbread: Corncakes topped with blueberry compote and powdered sugar.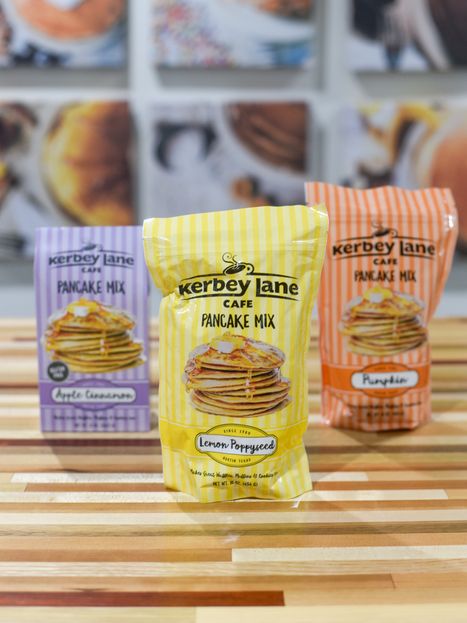 Want to make our pancakes at home?
Years ago, we boxed up the goodness of Kerbey Lane Cafe pancake mix so you could enjoy your favorite cakes in the comfort of your own home!
For more information on how you can purchase our mix, check out HEB, Central Market or Costco.