Signature Seasonal Specials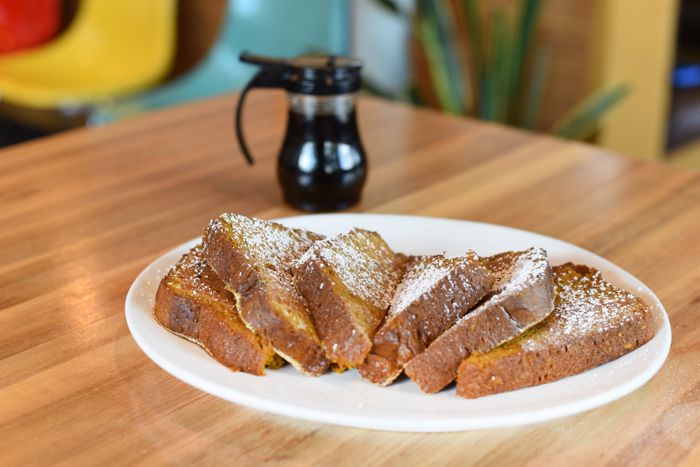 Pumpkin French Toast (V)
Six slices of our incredible homemade pumpkin bread dusted with powdered sugar.

10.29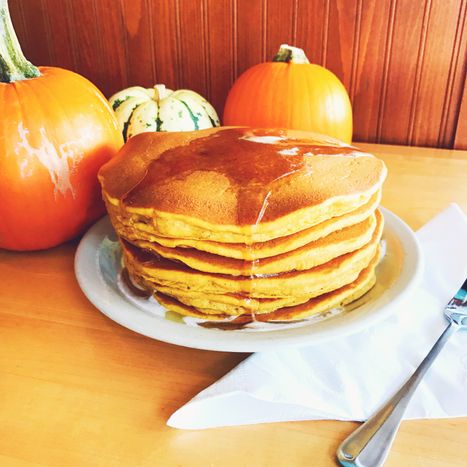 Pumpkin Pancakes
Single 4.99 | Short Stack 8.99 | Full Stack 10.99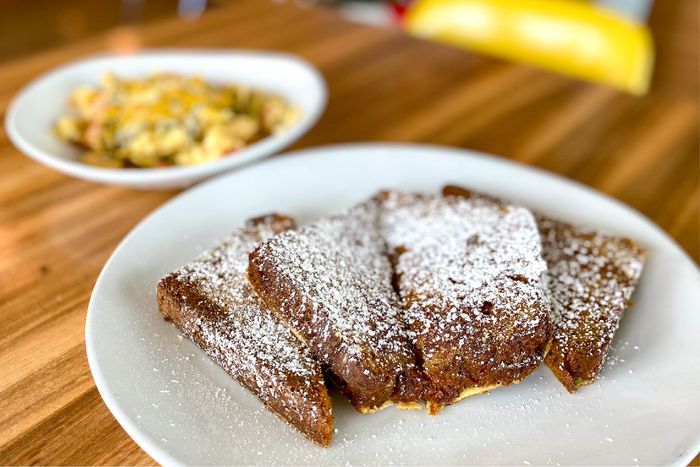 Pumpkin Paris Texas Platter (V)
A combination of our classic savory Migas with our incredible homemade pumpkin bread dusted with powdered sugar.
12.99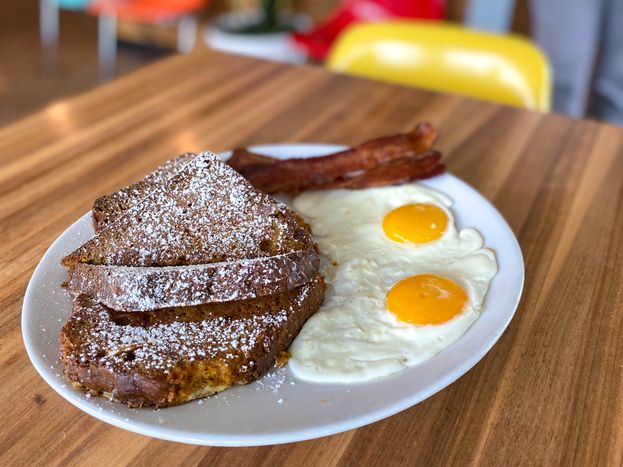 Pumpkin French Toast Platter (V)
Two slices of our incredible homemade pumpkin bread dusted with powdered sugar, two eggs any style & choice of all natural bacon, sausage, or seasonal fruit.
12.99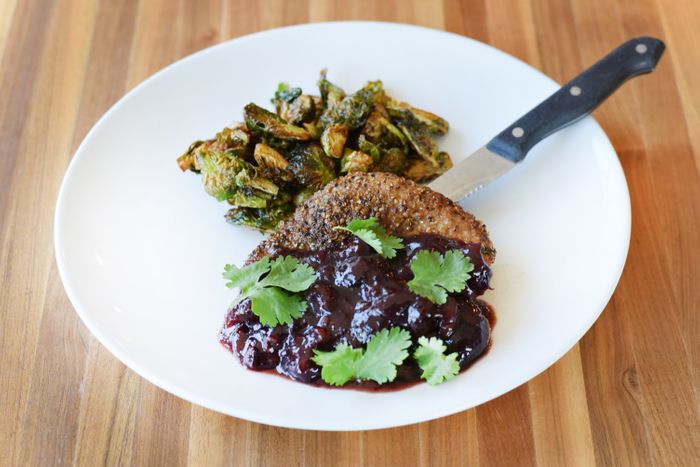 Black Cherry Pork Chop (GF)
A tender boneless pork chop pan seared with our house spice rub. Served with smoky black cherry compote & tamarind glazed Brussels sprouts.
14.29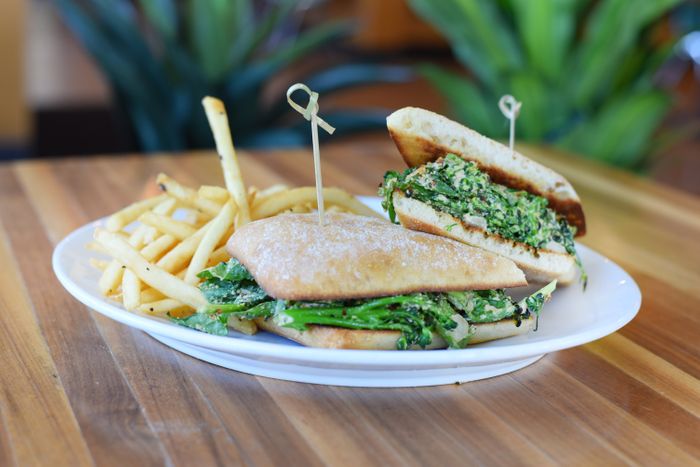 Broccolini Sandwich (VG)
Roasted broccolini, cashew cheese, toasted cashews, red pepper, onion & greens served on toasted ciabatta bread. Served with French fries.
13.49
V - Vegetarian, GF - Gluten Free, VG - Vegan
For our guests with food allergies and dietary restrictions, this notice is to advise you that the ingredients and production methods used by our suppliers occasionally change without notice to us. Additionally, our normal kitchen operations involve shared cooking and preparation areas, and cross-contact with other food may occur accidentally during the preparation process. Unfortunately we are unable to guarantee that any menu item is completely free from any particular allergen or completely meets any particular dietary need.
*Consuming raw or undercooked meats, poultry, seafood, shellfish or eggs may increase your risk of food-born illness, especially if you have certain medical conditions.